By Jessamy Baldwin
A version of this article appeared in the March issue of GSYLIFE magazine
In the spirit of Spring cleaning and dusting off those wintery cobwebs, it's time to tickle your cultural taste buds and get out and about in the fresh air. Get your noses in new books, do something outdoorsy with your loved ones, watch a long-anticipated movie or sit back and listen to an album from beginning to end (#oldschool). Here are my recommendations on how to soak it all up this month!
Movies
Manchester by the sea – Starring: Casey Affleck, Michelle Williams, Kyle Chandler
When brooding handyman Lee Chandler (Casey Affleck) learns that his brother has suddenly died, he returns to his hometown in New England.  Soon after, he learns that he's been made the legal guardian of his 16-year-old nephew Patrick. His return to the past also re-opens an unspeakable tragedy. 'Manchester by the Sea' is a devastating drama about love, loss, regret and redemption. Critics are calling it 'a masterpiece'.
Beauty and the Beast – Starring: Emma Watson, Luke Evans, Dan Stevens
Adaptations can be tricky, but there are high hopes for this live-action version of the classic 1991 animation. Emma Watson plays Belle – a bright, beautiful and independent young woman, who is taken prisoner by a beast (Dan Stevens) in his gothic castle in the woods. Despite her fears, she befriends the castle's enchanted staff and learns to see beyond the beast's monstrous exterior, eventually falling in love with the kind heart and soul of the true prince that hides within.
Music
It's been three years since Ed Sheeran's last album 'x' ('Multiply') was released. He said, in the words of Arnie, 'I'll be back' – and he is, at last! Sheeran has even coined his new album '÷' ('Divide') his "best work to date". With the Framlingham man releasing two record-breaking singles at the start of the year (Shape of You and Castle on the Hill) – following a tour of Europe and South America – I probably don't need to convince you to check out the rest of this much-anticipated 12 track album.
Guernsey-born Empara has gone from strength to strength over the past year and now has over 200,000 views across YouTube. Her unique sound exudes soul, hip-hop, R&B and alternative vibes, but is powerfully 'genre-less'. Empara produces music in the same way that we consume it – we want a bit of everything these days and she gives us just that. With her debut track, the stripped back and ethereal 'Wanderlust', her bold and dark follow up 'The Come Down' and the can't-get-it-out-of-your-head it's so good 'Shine on You' (featured on the recent Broadchurch trailer), she is one to watch. You can find her on Spotify, YouTube and iTunes.
Books
The Nightingale by Kristin Hannah (2015)
A historical and absorbing page turner, The Nightingale tells the story of two sisters, just coming of age in France on the eve of World War II. The novel follows their struggle to survive and resist the German occupation of France and was inspired by the story of a Belgian woman, Andrée de Jongh, who helped downed Allied pilots to escape Nazi territory. I could not put this book down! It's truly magnificent.
The Light Between Oceans by M.L. Stedman (2012)
A New-York Times bestseller and now a major movie starring Michael Fassbender and Alicia Vikander, the book follows the story of Tom, a lighthouse keeper and his wife Isabel, who live off the coast of Western Australia. One day, a boat washes ashore with a baby inside – a gift that offers the hope of a future they've longed for. But the consequences of their actions may be more far-reaching than they could have ever imagined. Beautiful writing and a must read before you watch the film.
TV
'Bates Motel' is a psychological-horror drama series that packs a punch. A contemporary prequel to Alfred Hitchcock's 1960 film Psycho (based on Robert Bloch's novel of the same name), the show depicts the lives of Norman Bates and his mother Norma prior to the events portrayed in the film, albeit in a different fictional town and in a modern setting. It portrays how Norman Bates' psyche unravels through his teenage years, and how deeply intricate his relationship with his mother truly is. Mysterious, spooky and full of complex drama. The acting is also fantastic. Seasons 1-3 are available on-demand on Netflix with the 4th soon to follow. The 5th season premiered last month [Feb] on A&E network.
'The Affair' is a series you start… then have to binge-watch it's so addictive. It explores the emotional complexities of an extramarital relationship between Noah Solloway and Alison Lockhart (Dominic West and Ruth Wilson) when they meet one summer in Montauk Long Island. Noah is a New York City schoolteacher and novelist who is happily married with four children. Alison is a young waitress trying to piece her life and marriage back together in the wake of her child's sudden death. The story is depicted from Noah's and Alison's perspectives, complete with memory bias and, in later seasons, the narrative expands to include the perspectives of their original spouses, Helen Solloway (Maura Tierney) and Cole Lockhart (Joshua Jackson) as well as a new love interest.
Events
St Patrick's Day 17th March
Bright green outfits, endless pints of Guinness and flamboyant pageantry – nobody knows how to party like the Irish. If you can make it to Dublin for this year's St Paddy's Day, there's the traditional five-day extravaganza of entertainment, carnivals and parades. If you're in London, there'll be art and talks at City Hall, history trails through the city, music and poetry on the Underground, Irish film screenings and of course, the annual parade in Central London and Trafalgar Square festivities on 19th March. Head to Auld Shillelagh (known for its exceptional Guinness), The Toucan in Soho or The Porterhouse (live music on Sundays) for a pint or two.
Quotes of the month
"In the spring, at the end of the day, you should smell like dirt."
― Margaret Atwood, Bluebeard's Egg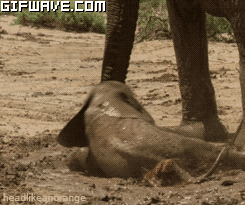 "You're wishin' too much, baby. You gotta stop wearing your wishbone where your backbone oughtta be."
― Elizabeth Gilbert, Eat, Pray, Love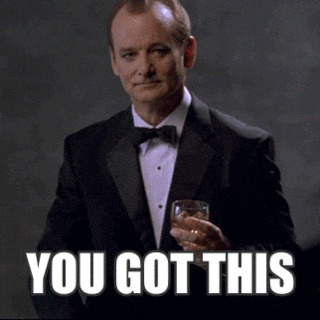 Fact of the month
According to Live Science, depending on where you are on the globe, you could be spinning through space at just over 1,000 mph. People on the equator move the fastest, while someone standing on the North or South pole would be perfectly still.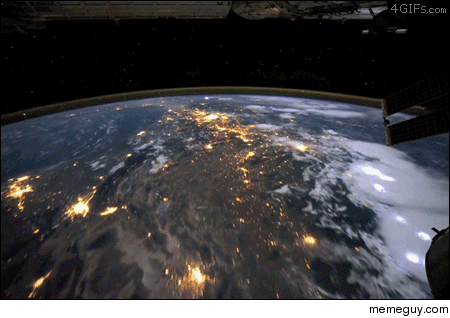 This time 100 years ago
March 1917 – Crowds of angry demonstrators took to the streets of St Petersburg marking the start of The Russian Revolution. The last Emperor of Russia Tsar Nicholas II abdicated soon after.
Until next month…